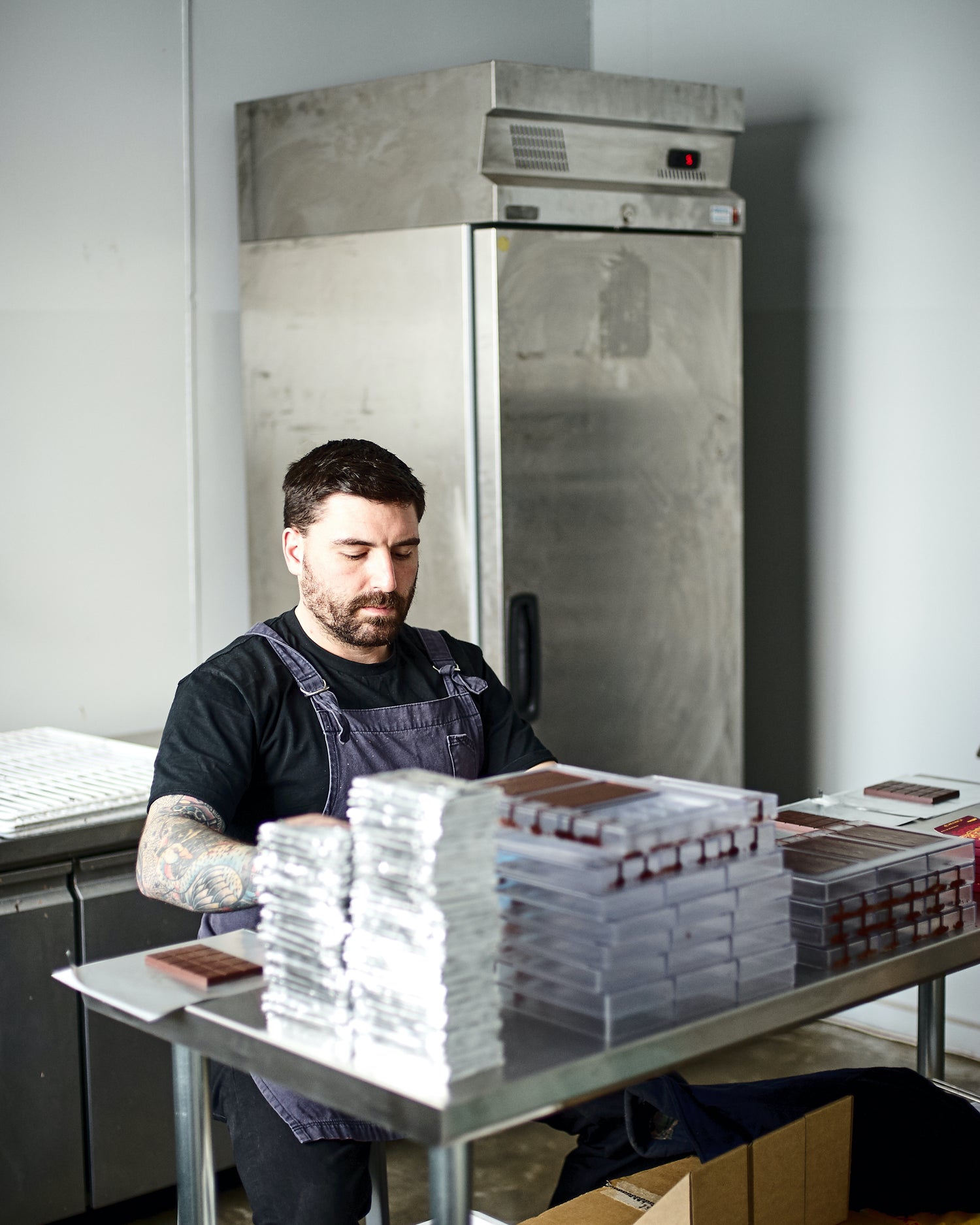 Where did we come from, where do we go?
In 2016 Bridget, Mark & Fred met to discuss the birth of Birdsnake Chocolate.
The goal was to bring the producers name to the forefront, less about celebrity chocolate makers in chef jackets and hats with little to no mention about the origin of the chocolate. Straight up, traceable, three ingredient dark chocolate.
By 2017 the first 2KG batches were being made on a sample roaster, and a Premier Melanger. And then the machines arrived from Italy and production began.
In November 2018 we were ready to send out our first bunch of orders, and Birdsnake was born.
Though our offering list has diversified significantly over the years, and we have had to make some changes here and there due to lockdowns and inflations our ethics stay the same.
Delicious chocolate, transparently sourced, made with purpose.
We don't want to compete with the giants but offer an alternative and let the quality do the talking. 
That's it.